Each year, Corlears hosts a Gala to bring our community together and fundraise for our school. Check out these fun facts about our biggest event of the year!
1. We're having our Gala in person again this year!
It's happening on Friday, April 28 from 7:00–11:00 p.m. at Current, located at Pier 59 at Chelsea Piers.
2. Gala is a community celebration.
Parents, faculty, staff, and alumni are invited to join us. We hope to have as many community members at the event as possible to support our incredible school.
Note: This is an adults-only event.
3. Dollars raised at Gala go toward fortifying and growing Corlears School.
At Corlears, as at most independent schools, tuition and other earned income cover only a portion of the cost of educating each student, with the remainder made up by fundraising. Fundraising dollars underpin important growth opportunities for the school, including professional development for faculty and staff, upkeep on our building, materials for classrooms, and more. You can learn about Annual Fund here.
Because Corlears is a nonprofit organization, your ticket and other donations are tax deductible.
4. Gala is also a memorable, entertaining celebration!
At the event, you'll experience:
Cocktails

Seated dinner

Silent auction

Live auction

Student artwork auction

Paddle raise

Virtual wine pull

Photo booth

DJ
5. There is a dress code.
All guests are asked to wear cocktail attire.
6. You will be able to buy your tickets in March 2023.
Early bird tickets go on sale March 6 until March 13. Tickets will be on sale until April 19. Learn more and get your tickets here!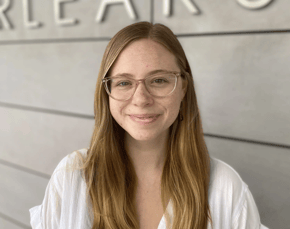 Megan Guttersohn
Megan Guttersohn is the Communications Director at Corlears School. She has a Bachelor's in Journalism. Prior to Corlears, she worked as a reporter and nonprofit communicator. Since she joined Corlears in 2019, her ultimate mission has been to connect our families with the timely, clear, and consistent messages they need to be informed and get involved.