Lila Kempler ('13) connects her early childhood and elementary years at Corlears School with the ability to see the world from different perspectives and a passion for social entrepreneurship.
---
Lila Kempler knows Corlears School had a unique way of bringing learning to life. Some of her vivid elementary school experiences were "weird — but in a good way!" she says with a laugh.
She remembers her fifth-grade teacher encouraging meditation during "Mindful Mondays" ("Not many little kids get to learn how to do mindfulness!"). In particular, it was Corlears' way of immersing students in projects that "force you to see from other people's perspectives," like visiting the Tenement Museum and bringing to life replicas of 19th century tenements in the classroom.
"The projects really centered on experiencing what you're studying beyond just reading about it," Kempler recalls, noting how effective this hands-on method is for young kids. "I'm not sure I would have gotten the same experience in a larger school or in a school that didn't have these weird sorts of projects."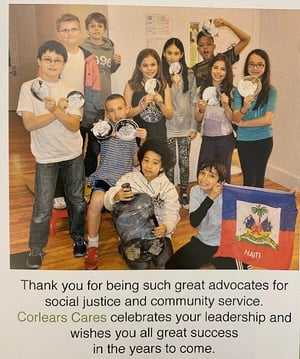 TOUCH
Yearbook dedication to the class of 2013.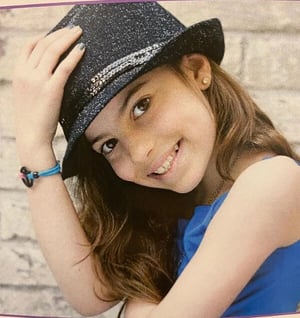 TOUCH
Lila in 2013 as a fifth grader at Corlears.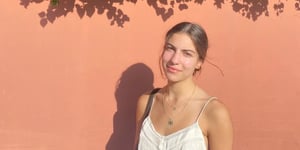 TOUCH
Lila in 2023 as a Northwestern University student.
This formative time at Corlears set the tone for a continued passion for social entrepreneurship and building strong communities. Kempler attended Corlears from ages 2–10 and graduated fifth grade in 2013, then went on to Avenues. At Avenues, she followed a Social Innovation track, getting involved in many community-based, service learning opportunities.
Today, Kempler is heading into her junior year of college at Northwestern University in Illinois, where she's studying Economics and English. When not in class, she volunteers as Director of Content for the Global Engagement Summit, a "student-run social innovation conference that gathers young change makers from around the world to collaborate, discuss and further their social ventures." The hope is for visiting delegates to leave the conference with the knowledge, tools, and relationships to bring their ideas for global good to fruition.
Between studying and preparing for the annual Spring summit, Kempler spoke with Corlears by phone about the influence the school had on her studies and values today.
Corlears: What motivated you to get involved with the Global Engagement Summit (GES) at Northwestern?
Lila: At my high school, I was a leader in a club called Design for Impact. My high school also had a very established Social Innovation track. We brought together students K–12 and professionals and did these mini conferences. Through problem-solving — a.k.a. "design thinking" — we would tackle some of the problems real professionals were facing in their day-to-day jobs, and we taught the students how to be change-makers themselves.
So, it's similar to what I thought GES was going to be like — GES on a larger scale, obviously.
I also did a class in high school, Community Design Incubator. We worked with organizations in our community; I worked with Penn South housing community in Chelsea. We spent the year there working with a group of seniors from the senior center to try to solve problems they faced within the housing cooperative, or anything they could add to the senior center offerings. I got a lot out of that. It's always motivating to know whatever work you're doing has some sort of other outcome.
It's easy to be passionate about something you know is solving some of these greater issues.
Corlears: Has service learning and volunteerism been something that has interested you from a young age or because of Corlears?
Lila: I think the idea of service work was very normalized at Corlears, and I think I thought of it as something that I just had to do. Not forced, but something that everyone does in some way or another because service work was so integrated in Corlears during my time there.
We had these particular planting days where we planted trees, we went to food pantries. The idea of service work wasn't something I just had an interest in, but something that it seemed like everyone did and should do as just a part of their normal routines or lives. Corlears definitely played a part in normalizing it for me in that way.
It's not an "extra" thing, it's just what you do.
Corlears: During your time at Corlears, how do you feel like you grew as a person and in your values? How did your time at Corlears lay the foundation for the work you're forwarding now?
Lila: Corlears makes you very empathetic, and not just through projects but in the way it emphasizes how to communicate properly with people or how to read people and be empathetic toward their emotions.
I think I am very analytical when it comes to people around me. Not in a judgemental sense, but I think I can pick up on people's emotions easily and am in tune with what they're feeling, and I think a lot of that is due to Corlears.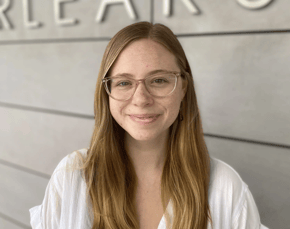 Megan Guttersohn
Megan Guttersohn is the Communications Director at Corlears School. She has a Bachelor's in Journalism. Prior to Corlears, she worked as a reporter and nonprofit communicator. Since she joined Corlears in 2019, her ultimate mission has been to connect our families with the timely, clear, and consistent messages they need to be informed and get involved.