Today, at 55 years old, Corlears still prides itself on being a school made just for young children. Students as young as 16 months all the way to 10 years old begin their all-important education journey here, learning subjects alongside social justice, identity, and social-emotional skills.
Check out these 8 historical facts about the beginning of Corlears in 1968, and how we've evolved as an early childhood institution over the decades.
1. Our founding director's name is Irene Neurath
After 21 years at the Downtown Community School, Irene Neurath, along with several teachers and families, decided to leave the school due to "irreconcilable policy differences," citing a lack of communication and parental involvement as main reasons.
Irene had a vision for a more inclusive, collaborative, creative school for young children. In the meantime, she heard of the Corlears Community Nursery School, a small nursery school founded in 1957 through a parent collective that was now losing significant enrollment.
Through the partnership of Irene and other families leaving the Downtown Community School, plus a merger with the Corlears Community Nursery School, they were able to open a new nursery school under the same name on September 26, 1968.
Irene served as the director of Corlears School until 1979, when she retired. The loss of her leadership was so profound, staff and families debated whether the school should continue on without her (and thankfully it did!).
Irene passed away in 2010. You can read her obituary on the New York Times website.
2. We haven't always been located in the Chelsea-Meatpacking District area
The original Corlears School that Irene and the founding families opened in 1968 was located in the Lower East Side on Grand Street. In fact, the name "Corlears" ties back to "Corlears Hook," the East River waterfront area in Manhattan.
The school name officially changed from Corlears Community Nursery School to Corlears School in 1971.
3. The building we're in today was originally several brownstones
The move to our current home began in 1970. The school had 100 students enrolled by October 1970, and was looking to expand from its nursery school roots to include primary grades. The Board identified two adjoining brownstones for sale in Chelsea that could be a good fit for the growing school.
Renovations began in 1971, just four months before the start of the school year. In a letter to the parents at the time, Corlears leadership wrote: "Three years ago we were able to turn a one room school into a five room school in a remarkably short time and at a remarkably low cost. This time a much larger and more difficult project has been almost completed. It is an even more remarkable achievement."
After renovations, which were spearheaded, designed, and funded by the school's parents, Corlears opened its doors at 324 West 15th Street in September 1971. They welcomed students into the large, open classroom spaces students still enjoy today.
In 2008, we saw the need for another expansion. We acquired a third, neighboring brownstone at 322 West 15th Street and started fundraising for our first capital campaign to renovate the space.
Corlears concluded its campaign in 2010, raising an incredible $4.5 million through donor generosity. The school began renovations, joining the buildings, adding more classrooms, opening an additional entrance, expanding the lobby, and adding a 5th floor office space.
4. We've always been a community-driven school
From the start, Irene saw parent involvement as imperative to early childhood education and the function of a school. In the early years of Corlears, it was the original, founding families who were true partners, visionaries, and financiers for this new school. They pledged bonds and prepaid tuition to get the school going and keep it afloat. Committees found the new building and conducted searches for leadership hires. The Board meetings were even hosted at parents' homes.
Today, we are proud to have a strong community of families and caregivers following in those footsteps, volunteering for events, donating to the school, and serving on our Board of Trustees.
5. Our first graduation was in 1975
The first students to graduate from Corlears were many of the founding families' children. Several alumni of that graduating class continued to support Corlears down the road, sending their children through the school in the early 2000s. Many members of our founding families attended our 50th birthday celebration in 2019.
6. Our school gradually added grade levels
While Corlears began as a nursery school, it added a first grade in 1969. Second grade was added not long after. The rest of the primary grades, third through fifth grade, weren't added until after 1984. In 2021, we added our Roots toddler programming for 1-year-olds.
7. We earned accreditation in the 1990s
Building on the original vision of creating a community-driven school for all children, we committed to our equity and inclusion work in 2006. What started with a Diversity Committee and adoption of a Diversity statement has today evolved into a full-fledged social justice and identity curriculum, taught in developmentally appropriate ways at every age level. Learn more about our commitment to equity, inclusion, and social justice.
We continue living these values by implementing equitable tuition-level setting through our Tuition Equity and Accessibility Model (TEAM), and Learn. Play. Grow., our free Saturday programming initiative open to all New York City families.
All facts about the founding of our school were pulled from a historical record found in the Corlears School archives.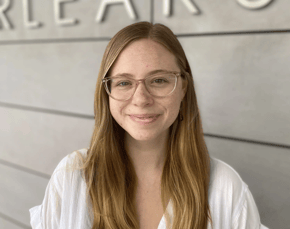 Megan Guttersohn
Megan Guttersohn is the Communications Director at Corlears School. She has a Bachelor's in Journalism. Prior to Corlears, she worked as a reporter and nonprofit communicator. Since she joined Corlears in 2019, her ultimate mission has been to connect our families with the timely, clear, and consistent messages they need to be informed and get involved.