Corlears School is partnering with The Calhoun School, a historic force in progressive education on the Upper West Side, to forge an innovative and unprecedented enrollment agreement.
Beginning with the class of 2024, students who graduate from fifth grade at Corlears will have the option to directly transfer their enrollment to Calhoun's sixth grade without an admissions process and with priority in Calhoun's financial aid offer timeline.
Concurrently, our very successful outplacement program will continue to support families seeking different middle school options.
We are absolutely committed to every child finding the right path for their educational journey beyond Corlears, and this incredible opportunity means that Corlears families have even more choices for middle school.
"Bringing these two leading institutions together through this partnership is a significant achievement for the growth and success of both schools," says David Egolf, Head of School at Corlears. "It means that Corlears is able to continue our focus on being a school made just for young children — where we have dedicated our expertise and our focus to educating children in their earliest, most formative years — while also linking us with another major NYC progressive independent school that extends through high school. Meanwhile, Calhoun is enriched by the access to Corlears graduates and a new relationship with the downtown community. As a result, Corlears and Calhoun are stronger together and able to further our common mission of educating children with a focus on social justice and community impact."
Adds Steve Solnick, Calhoun's Head of School: "We have a long history of welcoming Corlears graduates to our Middle and Upper Schools and have enjoyed watching them thrive at Calhoun. We look forward to building this partnership in the years to come."
Both schools have very similar philosophies regarding progressive education, including open-concept classrooms, an emphasis on inquiry-based learning, and values-driven community. Corlears and Calhoun's longstanding relationship of overlapping values combined with a history of Corlears graduates continuing on to Calhoun makes the partnership both easy and natural.
It is important to note that the governance, financial operations, and all aspects of school programming between Corlears School and The Calhoun School remain completely independent of one another and they will continue to operate as separate schools.
What this means for Corlears families
The partnership with Calhoun will begin with the class of 2024, meaning current fourth graders entering their graduating year will have the option to transfer their enrollment to Calhoun for middle school for the 2024–25 school year.
Continued choice. The middle school choice is still up to our families. The Corlears outplacement program remains committed to supporting every fifth-grade family's journey to attend any private, parochial, or public middle school of their choice.

A seamless enrollment transfer process. While the details are still being finalized, fifth-grade Corlears families will be offered the option to transfer their enrollment to Calhoun for middle school instead of having a separate application process with Calhoun.

Early indication of financial aid package. Calhoun will prioritize Corlears graduates in the financial aid application process by providing families with early indication of their financial aid and projected net cost by October 31. Calhoun's financial aid determination is independent of previous Corlears awards and Tuition Equity and Accessibility Model (TEAM) assignments, and Corlears graduates are not guaranteed financial aid at Calhoun.

The option to continue a progressive, values-driven education. We are confident that for families who wish to see their child continue their education in a progressive independent school setting, Calhoun is a wonderful and exciting next step. Over the years, many Corlears graduates have transitioned to Calhoun with a high degree of satisfaction and success.
Want to learn more?
This partnership signifies our commitment to ensuring all families who come through Corlears feel supported in their child's education journey, and we're proud to be part of this incredible display of friendship among New York City independent schools.
We encourage you to visit our Outplacement webpage, which includes more insights into how this partnership is shaping up. You can also schedule a call with our Admissions team to discuss any questions you may have about Corlears and middle school outplacement.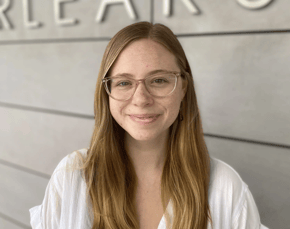 Megan Guttersohn
Megan Guttersohn is the Communications Director at Corlears School. She has a Bachelor's in Journalism. Prior to Corlears, she worked as a reporter and nonprofit communicator. Since she joined Corlears in 2019, her ultimate mission has been to connect our families with the timely, clear, and consistent messages they need to be informed and get involved.