As the summer season is approaching, we would like to share some thoughts that may help make your child's return to school in the fall a positive one.
Talking About School
Early August is a good time to begin discussing school with your child. There are many ways that the abstract concept of "school" can become more of a reality for your child, and one in which they can be an active participant.
Walking Past the School
Look in the window! Familiarizing your child with the school walk, trip or travel as well as the surroundings can help your child to associate school with concrete experiences. Many parents and children enjoy choosing a lunch box together, using it at home, and eating lunch "just like at school."
"All About Me" Books
You may want to gather family photographs (for your child's "All About Me" book) or pack a backpack together with an extra set of clothes. Discussing how these items will be used at school will help your child understand and anticipate some of the daily school routines.
Read Together
Books are always an effective way to introduce a new or returning experience and there are many that focus on school, separation-attachment and friendships. Listed below are some favorites: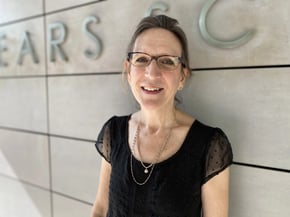 Colleen Goddard, Ph.D.
Colleen Goddard is the Early Childhood Division Director at Corlears School. She holds two Master's and a Doctoral Degree in Early Childhood Studies and Human/Child Development. She is an adjunct professor at CUNY Brooklyn College. She enjoys spending time with her son who is an amazing cook and musician as well as her rescue chihuahua, Mei-Mei.